T-SQL Tuesday #153 : The Community Event that Changed My Life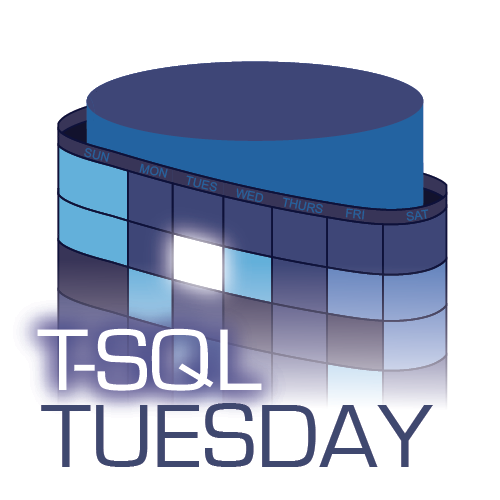 Kevin Kline (
@kekline
) asked an interesting question for
this month's T-SQL Tuesday
:
Tell us the story of how attending an IT conference or event resulted in an amazing career or life opportunity.
Several come to mind. The first time I spoke at a SQLSaturday. The first time I attended / spoke at PASS Summit and SQL Bits. All those SQL Cruises. Various events in Europe where I first met many of the folks I call friends today.
But one really sticks out.
It was in 2017, at a SQLSaturday in Boston, where I've spoken many times. A surprise attendee happened to be a candidate for a very senior leadership role at SentryOne. (I'm not going to name names, because they did not end up being the person, and I'm not sure how public any of that was.)
They pulled me aside before the session, introduced themselves, and just said they were here to observe. I had a full room, but I was giving my Bad Habits session, so I couldn't have been more relaxed. I engaged the audience, got all the laughs I expected to get, and felt pretty confident that I had represented the company well.
They pulled me aside after the session, and I remember not knowing if the conversation was going to be good or bad. They immediately started gushing that I should be physically in the office and interfacing more with our teams and our customers.
Personally, I don't know if judging my potential roles in a company was valid based on seeing me give one very-often-practiced talk, but this nonetheless started a serious conversation about me shifting from working remotely to working in the local office in Charlotte, NC.
That was always an unwritten rule from the moment I first joined the company: that I would eventually move to this area. But due to housing values after the crash, it had remained impractical for several years. Now, the company saw the value, and we got the ball rolling. Toward the end of 2017 I sold both my RI houses and we purchased this house in Matthews, NC. We moved here officially (for, like, tax and other purposes, anyway) on January 1st, 2018.
This was a great move for us that had a huge impact on our lives, aside from the initial change to being in the office 80% of the time instead of about 2%:
We got to burn our snow shovels, and we can grill / wear shorts / play tennis basically any day of the year
We got to buy twice the house for the same money (from ~$200/SF to ~$100/SF), and the value has nearly doubled since we moved
Generally better amusement park and summer camp options for the girls
Flying out of Charlotte is about as quick and stress-free as flying out of Providence, but the direct options are a thousand times better
There were some downsides, too:
We're further from Nicole's entire family, all of our friend circles, the Cape, and Bruins and Patriots games
I haven't found a suitable replacement for my volleyball leagues
It is no longer practical to drive to Canada (Covid has forced us to miss curling two years in a row, but that would have happened regardless)
As for my career specifically, when I left SentryOne and started at Wayfair, I was much more confident again in my ability to work remotely (and barely ever set foot in an office). That wouldn't have been possible if I had still lived within commuting distance to Boston at the time (and there's no way I would have lasted as long as I did). And now, at Stack Overflow, the company is completely remote-focused, so I'm even more "at home" so to speak. Sorry, terrible pun.
Coming back around, it's very hard to accurately predict where I'd be right now, if not for that one SQLSaturday. And if that person hadn't attended my presentation, and made such a strong case for me to move to Charlotte. Of course this wasn't magic; I also had to be decent at my job and have the confidence of my manager (and their manager, and so on). But that a single 50-minute talk could change so many things is probably the best example of "the butterfly flapped its wings" that I've experienced in my lifetime.