T-SQL Tuesday #123 : Life hacks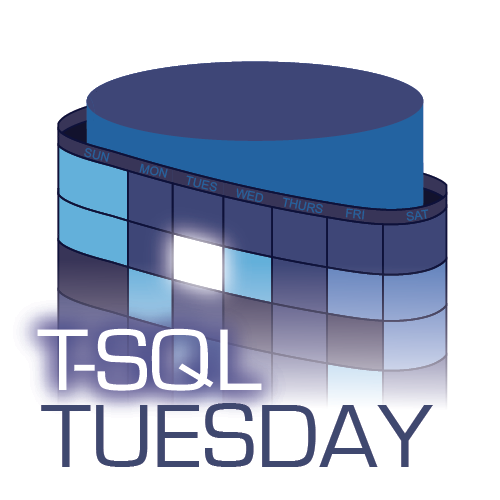 This month's T-SQL Tuesday is hosted by Jess Pomfret, who was my Community Influencer of the Year for 2019, and recently became an MVP (congrats Jess!). Jess asked us to talk about life hacks that make our day easier. I work from home, and I don't know if any of these routines qualify as "hacks," but let me describe how I lay out my day.
My girls are 5 and 7, so mornings are a bit of a mess. I pour Nicole coffee, make them breakfast, and get them in the car for Nicole to drive them to the bus / school / daycare. Once they leave, I shower and get ready for the morning. My mornings are meeting-heavy, mostly because several team members are in our Berlin office. I have a little sticky note on my monitor (these are my favorite, since they are useful for categorization during planning) that reminds me of the little things I do before my day starts. (No, my password is not on there.)
Disconnect and reconnect to corporate VPN, which requires multi-factor authentication (MFA) and has a timeout.
Refresh any web sessions that also require MFA (and they pretty much all do – good for security, but cumbersome in an emergency).
Check and make sure there are no critical incidents, messages that need attention, or dad jokes from Andy I need to pretend to laugh at.
This way, I don't get hit by surprises or delays in the middle of meetings or troubleshooting. Once I do all of that, I hit the kitchen, clean up from breakfast, and pour my own coffee. I use these really useful MagSlider lids for my Yeti tumbler, and I only mention them because they keep my coffee hotter longer than the stock lids, and last much longer than cheaper lids with mechanical parts (I've thrown out several).
For longer-term lists that I still want visual and not digital reminders, I use my IKEA whiteboard which, as I've mentioned before, they stopped making. Here is the closest equivalent I could find at Amazon and at Wayfair.
I try not to leave the office while I'm working. To avoid disruptions during the day, and not because I'm too lazy to walk to a different part of the house, I keep a lot of things on hand that would otherwise be in medicine cabinets, the garage, or who knows where. Screen wipes that don't dry out, keyboard slime, batteries and chargers, cable ties, every screwdriver known to man. Kleenex, eye drops, Tums (only Smoothies will do), Aleve, band-aids. Scissors, tape, stamps, envelopes, a cheap label maker (so handy!). My filing cabinets are not full of my taxes, they're glorified and relatively well-organized junk drawers. I don't use any of these all the time, but when I do need them, they're right here. Again, not because I'm lazy, but because I know exactly where they are and don't need to go find them.
I rarely have meetings scheduled for the afternoon, so I have a slot informally booked every day called "disengagement." This is just a window where I close Slack and focus on non-collaborative work. In an effort to sit more, the schedule actually says "sit down" and so, when possible, I use this time to sit at my desk and work on a desktop computer instead of my elaborate setup for my work laptop. This window is usually 2:30 – 3:30 because, at 3:35, my oldest gets home from school. The bus drops her off at the entrance to our neighborhood, so depending on weather and how jammed my afternoon is, I'll take a 15-minute recess to drive and pick her up, or 30 minutes to walk. She's probably at the point where she can do it solo, but I am not ready for that just yet.
For keeping notes of things throughout the day, and serving as a general mass clipboard, I really like Unclutter. For more complex text or code editing, or any task with a lot of search and replace (like translating Word documents to WordPress), I use BBEdit. My most expensive piece of software not supplied by work is easily Adobe Photoshop, which I have open all day, every day. The software I use isn't a hack at all, but more that those are the only named pieces of software I really use outside of Slack and Azure Data Studio. Pretty much everything else is command-line, or web-based and synced across computers. I save very little these days to the local drives on my computers; much easier (and safer) to share files with myself in the cloud provider du jour.
Toward the end of the day, some stuff usually happens. This is just the nature of how engineering has always been, in my experience. "I worked on this all day; I'm going to deploy it now, because I don't want to wait until tomorrow." End of day deployments can be real fun, because nothing ever goes wrong. 🙂
Wayfair is really good about work-life balance. Sure, there are emergencies and particular events when you're expected to be online and available, but on a typical day, going home really means going home. Except, for me, I'm already home. When I'm leaving my home office for the day, I have another little checklist. That sticky note reminds me to:
Plug in my trackpad, so it's fully charged for the next day (it lasts weeks, but this habit avoids surprises).
Hang up and plug in my headphones (for the same reason).
Save everything, particularly if a power outage or getting kicked off an RDP session will mean loss of work.
Set up the coffee and "don't come back until tomorrow."
(Something that's not on there, because I would never forget, is "Don't forget to pick up Nora from daycare." We sometimes rock/paper/scissors for this task.)
I've been working from home for a long time, and I find that it's very important to define some separation between work and family. It's inevitable that things occasionally come up at night or on the weekend, and sometimes I'll do some personal blogging on the couch while we're watching TV, but I try as much as possible to leave work "at work." I'm getting some doors put on my home office for precisely that purpose – well, there are a few reasons, including sound and light, and so I can hide a beer fridge under a desk, but one reason is to make it physically feel like a separate place, regardless of which side of the doors I happen to be on. I'll post a part 3 to my home office series when that phase is complete.
As you may have noticed, I've blogged a lot. There is never a shortage of things to blog about; in fact there's often just too much, so sometimes the problem is deciding which of the many possible topics to write about next. I have a notebook dedicated to what I call my "blog jar" – I stole this idea from Nicole, who uses real sticky notes in a real glass jar – when she's stuck, she reaches into the jar, so that the jar decides her next topic for her. In my notebook there is a page per general area, and I write down specific topics in a numbered list on the relevant page as I think of them. When I have a lull and don't have a topic to work on, I'll open up the notebook to a random (or specific) page, and if something in the list doesn't jump out at me right away, I roll some die. Sometimes I'll land on one I'm not ready to write about yet, or that I'm just not feeling; it's quite okay to roll again.
Because of how often I travel, I have a simple ProCase "to-go" kit with several items, always ready to go. Some of the items I have duplicates of, one in the to-go kit and one or more in a drawer, because trying to find adapter x or dongle y on the day of my flight is never fun. All of this in addition to the power cables and headphone case that stay in my backpack. The kit (click to enlarge) is about 10" x 8" and fits into just about any pocket / sleeve of my luggage, while managing to contain almost everything I need for travel except the spare headphones:
No, it does not look that tidy when I return
For audio: 3.5mm to 2.5mm headphone cable and 3.5mm to lightning adapter.
Logitech Spotlight – expensive, but easily the best presenter I've ever owned.
I have two USB-C hubs because I used to use one as a dock at work, but neither is still available for sale:
Jackery 6000 mAh portable lightning + micro USB charger (there's a newer 12000 mAh version available).
Spare 96W MacBook charger and 6ft certified USB-C charging cable (because the bricks no longer come with cables).
Baseus 3-in-1 charging cable, USB-C to USB-C / micro USB / lightning:

This one has been completely scrubbed from existence, but it's a great cable, since I can charge just about any device I own from my laptop (and save the Jackery for more desperate times). I didn't search exhaustively, but I can't find any potential replacement that uses USB-C as the source (they're all USB 3.0).

Some emergency Aleve. If I have to buy another bottle on the road, that increases the count in the bathroom closet from 12 to 13, and that causes more headaches than it prevents. 🙂
If I'm trying to travel really light, I leave behind the extra MacBook adapter, the Jackery, and one of the hubs, which cuts half of the volume and almost all of the weight.
Long story short, my biggest life hack is just using low-tech solutions like sticky notes, notebooks, and a whiteboard to help develop and reinforce habits. They're primitive, especially in an age where people are relying more and more on digital solutions, but they work for me. And the sticky notes in particular are always in my face, no matter how many tabs or windows I have open on-screen, or where I left my phone this time.