T-SQL Tuesday #121 : Gifts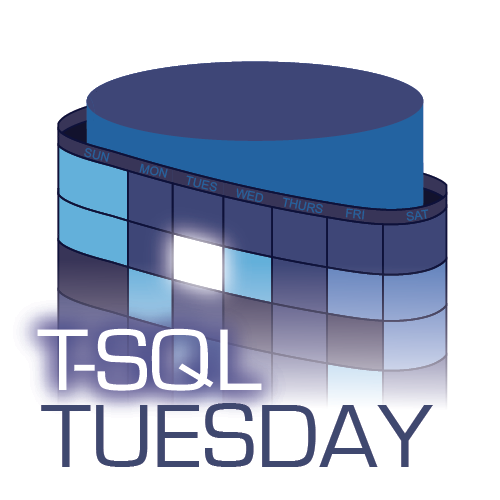 Well, it's the second Tuesday of December, and that means it's time for the last T-SQL Tuesday event of the year. This month, Mala Mahadevan asks us to write about "gifts" we received this year, obviously not restricted to presents someone gave to us for a birthday or similar.
A career-related thing I wanted to mention today isn't a gift, per se, but an opportunity.
As many of you know, I've spent a good portion of my career so far with the fine folks at SentryOne (née SQL Sentry). Through 9 years, I had several titles and wore many hats. I most valued the time I spent working with the community and our developers as a product manager, improving and promoting Plan Explorer, a powerful and free query tuning solution. One of my proudest accomplishments was releasing a public preview of the extension for Azure Data Studio, the culmination of a months-long collaborative effort between our team and the tooling team at Microsoft (Vicky Harp, Karl Burtram, Alan Yu, Alan Ren, and many others).
Being closely involved with that fast-paced development cycle made me miss some of the aspects of my previous roles – troubleshooting live production systems, building high availability, and designing for scale. Those responsibilities existed at S1, sure, but they were already in capable hands. I felt that if I wanted to immerse fully into a production role, I'd have to look elsewhere. So I did.
It didn't take long to spot an architect role at furniture and home goods giant Wayfair. This seemed like a pretty scary prospect – it would be just the 3rd job of my career, and also just the 3rd time I had ever even interviewed (the other two times were both with Microsoft). With over 15,000 employees, this would be a very different corporate culture than I'd ever experienced, too; my previous jobs were either start-ups or acted that way by design.
I applied, interviewed, and got the offer in a very short window. If you spotted me mention being in Boston, now you know why! I had accepted the position before any of you saw me at PASS Summit, but I didn't announce anything at the time so that it wouldn't be a distraction to the company that brought me this far. I owe people like Greg Gonzalez, Jason Hall, Nick Harshbarger, and several others a lot of gratitude for having so much influence on both my career and who I am as a person today.
Anyway, I am well on my way in my new opportunity at Wayfair, and one of the things that has offset my nervousness is that I am working alongside my good friend and curling nemesis, Andy Mallon. We are on a team of two and currently crafting how we are going to support a growing team and a massive environment for many years to come.