T-SQL Tuesday #99 : Random Collections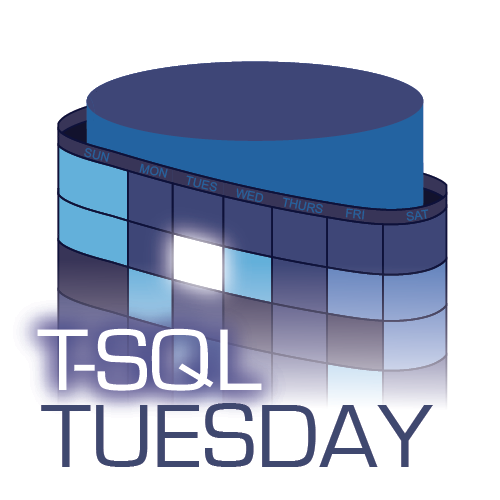 I'm hosting this month's T-SQL Tuesday, and I gave you a choice: tell us something you're passionate about outside of the tech realm, or talk about your favorite (or least favorite) T-SQL bad habit / best practice. I hope that most people choose the former, but I will be happy to read all the posts in both categories.
Personally, I didn't feel like goading myself into an argument over whether I still feel the same about some bad habit I ranted about a decade ago, so I decided to talk about some of the things I have collected over the years.
Hockey Cards
The first, which I talked about in the invitation post, would be hockey cards. Nostalgic about collecting in the 1980s, as an adult, I have managed to collect every single mainstream card of the Boston Bruins, from 1951 through 1990. Why did I stop at 1990? Because everything after that is mass produced garbage – some people like the modern cards, with their serial numbers and autographs and all of that, but I'm a cardboard guy. It took several years to "complete" my collection, though it's never really going to be complete. I've actually started a separate blog, called "A Quest is Bruin," just to document them. The site is far from complete – dozens of team sets still not listed or described. Completing that project will probably take longer than the collection itself.
My favorite card from my Boston Bruins collection is my graded Bobby Orr rookie – not quite the T206 Honus Wagner of the hockey world, but close. My least favorite hockey cards? Hands down, the 1964-65 Topps tall boys. I have other hockey cards, too:
Every checklist card across those same years, many unmarked;
complete, mint sets from 1980-81 through 1984-85, representing what I passionately collected when I was a kid (including a tough complete set of 1980-81 Topps, without a single puck scratched off);
every mainstream Wayne Gretzky card through 1990, including multiple rookie cards (two graded PSA 6); and,
a whole lot more I'll never document.
This is an extremely small sampling:
L to R: 1933 Sport Kings #19 Eddie Shore; 1933 O-Pee-Chee v304A #8 Dit Clapper; 1951-52 Parkhurst #29 Milt Schmidt
L to R: 1957-58 Topps #10 Johnny Bucyk; 1961-62 Topps #20; 1966-67 Topps #35 Bobby Orr
L to R: 1964-65 Topps Checklist #55; 1964-65 Topps #100 John Bucyk; 1967-68 O-Pee-Chee #118 Bobby Orr; 1969-70 O-Pee-Chee #30 Phil Esposito; 1965-66 Coca-Cola Gerry Cheevers
From top left: 1962-63 Topps #22; 1963-64 Topps #21; 1965-66 Topps #128; 1970-71 O-Pee-Chee #232; 1972-73 Topps #1; 1974-75 O-Pee-Chee #350; 1975-76 O-Pee-Chee #81; 1976-77 O-Pee-Chee #133; 1977-78 O-Pee-Chee #72; 1978-79 O-Pee-Chee #193; 1979-80 O-Pee-Chee #245
From top left: 1974-75 Loblaws Bobby Orr; 1970-71 Esso Bobby Orr; 1980-81 Topps #140 Ray Bourque; 1985-86 O-Pee-Chee Box Bottoms #B Ray Bourque; 1986-87 O-Pee-Chee #250 Cam Neely
Football Cards
I'm also into football cards, but this has nothing to do with my childhood. I cared very little about football until I moved to Rhode Island in 1997. Since then, I've collected every mainstream New England Patriots card from the beginning of the franchise's existence through 1990 (again, stopping when card production got stupid). It all started with Leaf and Bowman cards from 1948, when they were known as the Boston Yanks (and there's an interesting backstory to that franchise). My collection ends with the 1990 ProSet release, fraught with errors, variations, and other production issues.
Again, a small sampling:
From 1948 Bowman (B/W): #14 Frank Seno, #35 Michael Micka; #53 Frank Maznicki; #57 John Badaczewski; #74 Frank Dancewicz; #21 William Chipley; #84 Harold Crisler; #92 Francis Barzilauskas
From 1948 Leaf: #40 John Nolan; #64 Frank Seno; #80 Jim Youel
L to R: 1962 Fleer #21 Babe Parilli; 1964 Topps #3 Nick Buoniconti; 1966 Topps #4 Gino Cappelletti; 1968 Topps #72 Jim Nance
L to R: 1960 Fleer / Palm Brothers Decal; 1961 Topps Flocked Sticker; 1967 Topps Krazy Pennants #27; 1964 Topps #21
From top left: 1972 NFLPA Vinyl Stickers Jim Plunkett; 1974 Topps #383 John Hannah; 1976 Topps #376 Steve Grogan; 1982 Topps #267 John/Charley Hannah; 1984 Topps #143 Andre Tippett; 1989 ProSet #249 Doug Flutie
L to R: 1965 Topps #87; 1964 Topps #82; 1966 Topps #61; 1967 Topps #59
My favorites here are some of the 1960s Fleer releases:
1963 Fleer #2 Babe Parilli and #10 Nick Buoniconti
And my least favorite (like with hockey) are the 1965 Topps tall boys. I mean, look how similarly ugly they are:
1964-65 Topps Hockey #21 Ed Johnston and 1965 Topps Football #5 Gino Cappelletti
License Plates
My third collection is license plates.
I have a plate for every state I've been to, currently 43 of them, and I went out of my way to only get plates that were issued during or before the year I was born (1974); because, why not make it harder on myself?
I have a license plate for every Canadian province, in addition to the Northwest Territories and the Yukon. Those are all from before 1974 as well, except for the NWT plate – I don't know if plates existed there before I was born, but the one I have, shaped like a bear, is cool enough for me. I don't have anything from the new territories that have sprung up since I moved to the U.S. in 1997.
And I have a plate for almost every country I've been to, and even a couple of places I haven't (like Russia). I have some of my #SQLFamily to thank for that, as many of you have managed to procure plates for me – likely breaking local laws – in advance of my trips to SQLSaturdays or other conferences.
Another small sampling:
(I may have occasionally confiscated a street sign in my travels.)
I had these all up on display in the garage at our house in Woonsocket, but so far they are still relegated to a box in the garage here in North Carolina. One of these weekends I'll figure out what to do with them…
Everything Happens to Aaron
My final collection is a four-book series of "Everything Happens to Aaron" by P.D. Eastman. These books – one for each season – were circulated in the 1960s, and are tough to find in decent shape today. Over a decade ago, Dave Lewis (co-worker, boss, fellow volleyballer, and friend) gave me the "In the Spring" book, which was his own copy from his childhood, and in fact still has his name scrawled on the back in pencil. Well, I set out to collect the other books, not realizing how hard it would be, and that it wouldn't be until January of 2018 that I would finally obtain the 4th book ("In the Winter"). To celebrate, I promptly went out and had the books framed, and put it up on display in my new office at SentryOne HQ: